OUR SERVICES
Call us today!425-345-5863

Welcome to Allways Roofing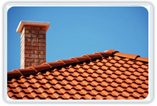 Proudly serving Snohomish & King Counties, Allways Roofing was founded on a commitment to provide our clients with reliable, cost-effective roofing solutions.
At Allways Roofing, we understand that a roof is the most important feature of your home. Your roof does more than just shield you and your family from the elements; it also provides structural support and ventilation control. That's why Allways Roofing strives to offer the best service possible and give your home a lasting, durable and dependable roof.
Allways Roofing offers a full range of roofing and home related services including roof restoration, replacement and repair.
We handle all kinds of jobs ranging from smaller repairs to constructing entirely new roofs. And of course, we're fully certified, licensed and insured.
For a free estimate or quote call us today!

Why Choose Us?
Fully Insured & Bonded
Family Owned & Operated
20+ Years Experience
Owner On Every Job
Certainteed Provider
Angie's List Member