OUR SERVICES
Call us today!425-345-5863

Roof Cleaning at Allways Roofing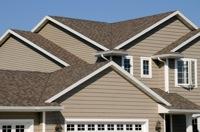 The roof is one of the most important features of your home. Besides looking great and keeping you safe from the elements, a properly maintained, cleaner roof will last a lifetime.
At Allways Roofing, we understand that a cleaner roof is longer lasting roof. That's why we provide Serving Snohomish & King Counties homes with a complete line of roof cleaning services, including softwash roof cleaning and low pressure wash roof cleaning.
Our team of roof cleaning experts will come to your home and remove moss, algae, bird detritus and any other unwanted substances. We'll also thoroughly clean your roof with a gentle, low-pressure wash, making your old roof look good as new without damaging it.
Allways Roofing is fully licensed, insured and up to the task. Big or small, we'll Allways assure that your roof shines.
To schedule a roof cleaning, call Allways Roofing today!

Why Choose Us?
Fully Insured & Bonded
Family Owned & Operated
20+ Years Experience
Owner On Every Job
Certainteed Provider
Angie's List Member